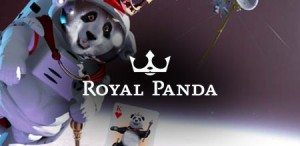 U heeft vast mee gekregen dat vandaag officieel de dag van de Drive gokkast online staat.
Wij hebben de eer om online Casino's af te gaan op zoek naar Free Spin acties omtrent de Drive: Multiplier Mayhem gokkast.
Het Royal Panda Casino pakt uit
In totaal kunt u 150 Free Spins ontvangen, verspreid over 25 spins per dag.
Wanneer u de 25 Free Spins speelt met eigen gestort geld, ontvangt u maar liefst 25 extra Free Spins van het Royal Panda Casino. Daarnaast maakt u met deze Free Spins ook nog eens kans op een Playstation4 of een Xbox1. De moeite waard dus!
Inhoud Actie
In het Royal Panda Casino is het mogelijk in de Drive gokkast het op te nemen tegen de Panda en zo kans te maken op de bovenstaande prijzen. De bezoeker met het uiteindelijk hoogst aantal punten behaald tijdens de Free Spin met de Drive: Multiplier Mayhem heeft vervolgens de keuze uit prachtige prijzen zoals een PS4 inclusief de spellen Driveclub en Need for Speed of een Xbox1 inclusief de spellen Forza Motorsport 6 en Need for speed. Uiteraard naast deze mooie prijzen kunt u ook gaan voor de cash prijs van maar liefst 400 euro.
U moet geduld hebben wanneer u mee doet. Maar de score wordt eerlijk bijgehouden op het score bord in het Royal Panda Casino. De winnaar wordt bekend gemaakt op 29 Februari. Houd deze datum en de scores goed in de gaten wanneer u mee speelt.
Dit alles geeft u des te meer reden om een account aan te maken bij het Royal Panda Casino en vanaf het moment dat u staat ingeschreven ontvangt u meteen 10 Free Spins zonder dat u een storting hoeft te plaatsen. De bekende bonus zonder storting.
Mocht u toch een storting willen doen, dan ontvangt u ook een verdubbeling van het door u gestorte geld als welkoms bonus. Dit noemen wij zeker een warm welkom! U kunt voor deze eerste storting maximaal een bedrag van 300 euro storten.